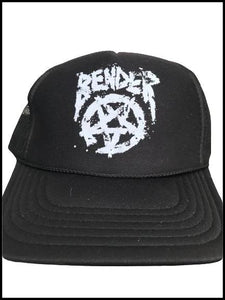 Bender Pentagram Screened.
Medium Depth. 
Otto Cap.
Black Styrofoam Crown.
Black Mesh Back. 
If you're a vintage mesh hat kinda human, these are the ones you're looking for. 
The medium depth is for regular human heads.
No dad hat-sit on top of your hair style or deep dish-tuck your ears in style.